2022 Nissan Rogue vs Honda CRV
City 30/Hwy 37/Comb 33 MPG
City 28/Hwy 34/Comb 30 MPG
The 2022 Nissan Rogue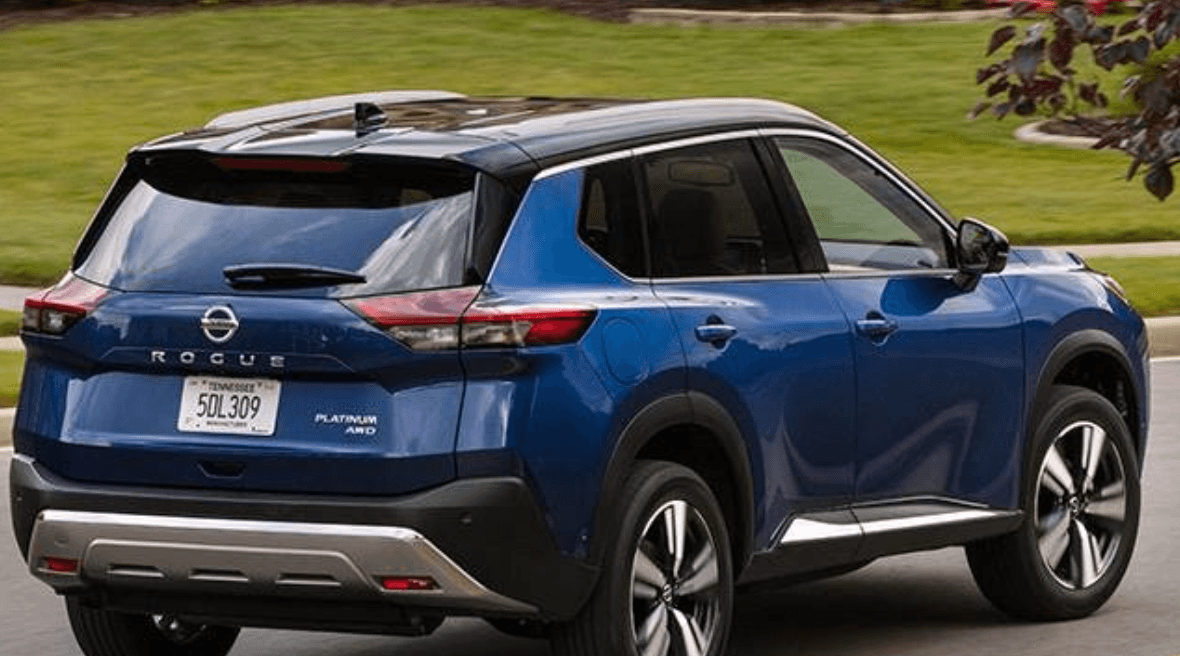 The new 2022 Nissan Rogue offers the ability to get up and go at a moment's notice, the drive to explore new ideas never ends. So while others may contemplate the next adventure, you're halfway there with a smile on your face. Win life – go Rogue.
You think it, Rogue does it
Whether you're driving past yet another gas station or effortlessly climbing your favorite mountain road, the answer is 100% joy.
Capable of crossing over into every aspect of your day in fresh, unexpected ways. Thinking fast and responding faster. A never-ending capacity for adventure. This is the Nissan Rouge.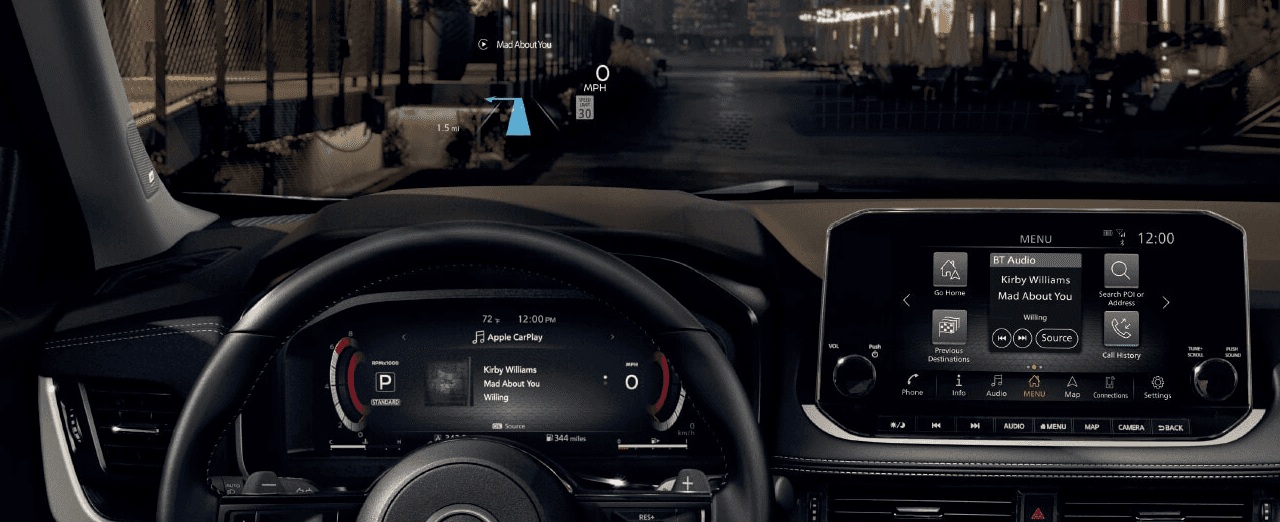 Rogue Interior Design
Inspiration unlocks the possibilities. It started with a desire to create a spacious and high-tech interior. And resulted in a premium feeling all around. The aesthetic is modern. The tactile quality is refined. Open the door and experience it for yourself.
We looked at the details to make sure there was room to grow and space for laughter.
Seats up to 5, even with car seats
Holds up to 36.5 cubic feet of fun in the cargo area
Fits a 5-foot snowboard with the rear seats down
We also wanted Rogue to come standard with some of the most advanced safety technologies. And it does.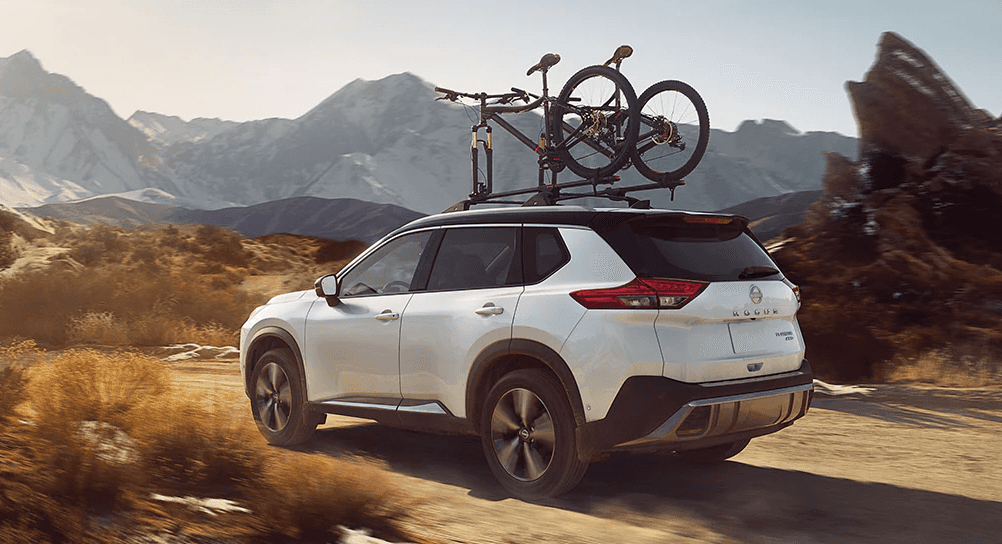 Power or efficiency?.. Yes.
Up to37 hwy mpg
201 horsepower
225 Ib-ft of torque
Go Rogue with the kind of numbers designed to exhilarate your soul and satisfy your conscience. It starts with an all-new revolutionary Variable Compression Turbo (VC-Turbo) engine that can deliver low-compression, turbocharged power and then transform to provide high-compression efficiency All of which means you get the best of both worlds in one engine. Thrilling power. Long-distance efficiency. No compromise.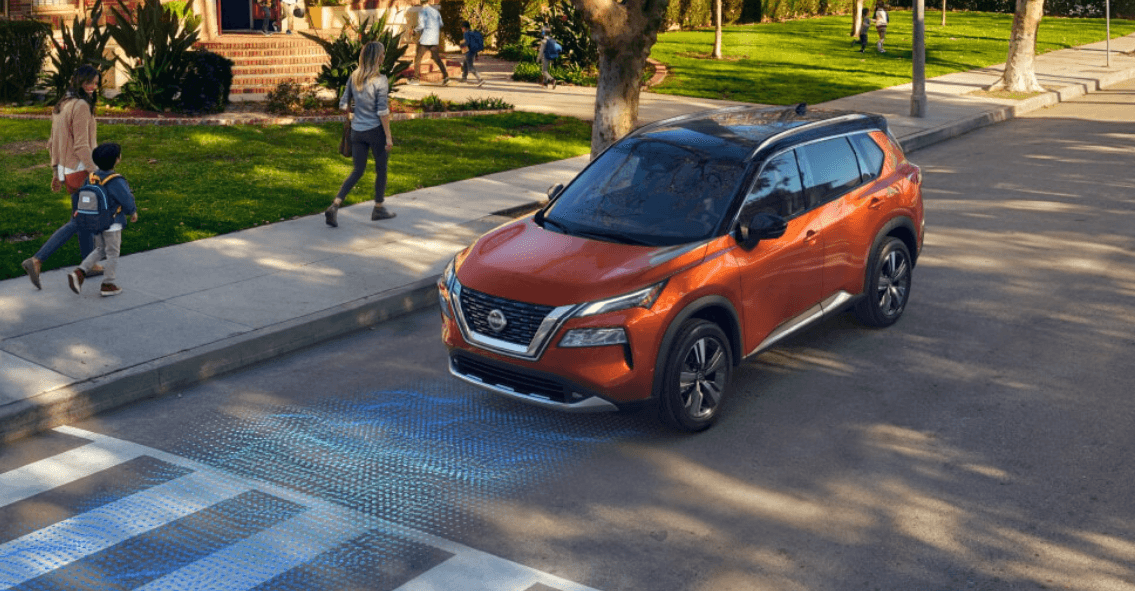 FAQs
What is cheaper: the Nissan Rogue or the Honda CRV?
The 2022 Nissan Rogue starts at $26,700 and the Honda CRV starts at $26,400.
What gets better MPG: the Nissan Rogue or the Honda CRV?
The 2022 Nissan Rogue is rated at City 30/Hwy 37/Comb 33 MPG and the Honda CRV is rated at City 28/Hwy 34/Comb 30 MPG.
What is the performance difference between the Nissan Rogue and the Honda CRV?
The horsepower rating of the 2022 Nissan Rogue is rated at 201 @ 5600 RPM and the Honda CRV is rated at 190 @ 5600 RPM.
Let us help you find your new Nissan Rogue here at Planet Nissan!