2022 Nissan Murano vs Rogue
City 20/Hwy 28/Comb 23 MPG
City 30/Hwy 37/Comb 33 MPG
The 2022 Nissan Murano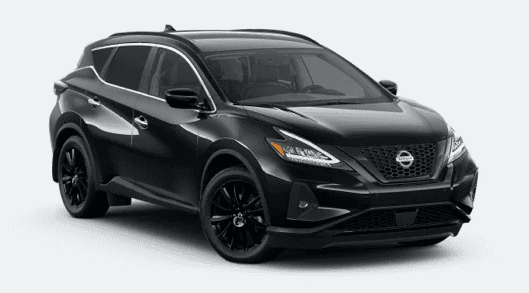 Bring everyone together in our most capable crossover yet – new 2022 Nissan Murano.
When it comes to CUVs, a thrilling drive and impressive efficiency don't usually go hand in hand. Enter the 2022 Murano. Its 3.5-liter V6 engine provides plenty of punch when passing and a fuel-sipping ride when cruising.
Murano's 4-wheel independent suspension offers responsive handling and a comfortable ride. Rebound springs and rigid stabilizer bars are happy carving corners or soaking up bumps. And vehicle-speed–sensitive power steering is light at low speeds and firms up when you're cruising.
Standard Safety Shield® 360 brings you six Nissan Intelligent Mobility features that monitor in front of you, behind you and to your sides, and can step in to help keep you safe.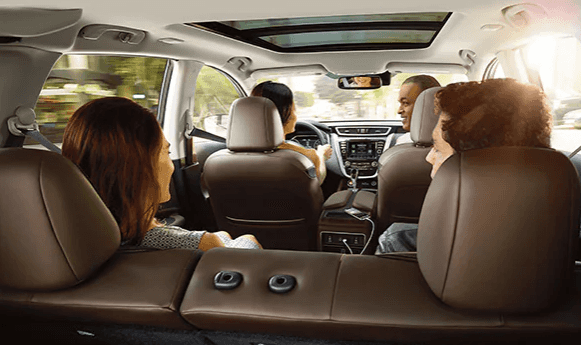 Inside an amenity-filled cabin
Murano is designed to bring people together. A wide center console allows everyone to mingle without leaning or straining. Zero Gravity front seats help keep you comfortable, while touches of chrome and available Dark Wood-tone trim extend a refined experience to all.
Make every drive a comforting experience
Call it indulged, pampered, or just cared-for, but when you enter Murano's premium interior, you feel different. Available features let you and your passengers warm up or cool off at the touch of a button. And that's just the beginning. By offering you more ways to personalize Murano, your experiences become just that – yours.
Remote Engine Start System with Intelligent Climate Control
Activate the available Remote Engine Start System from up to 195 feet away to heat up or cool down your Murano before it's time to get in and head out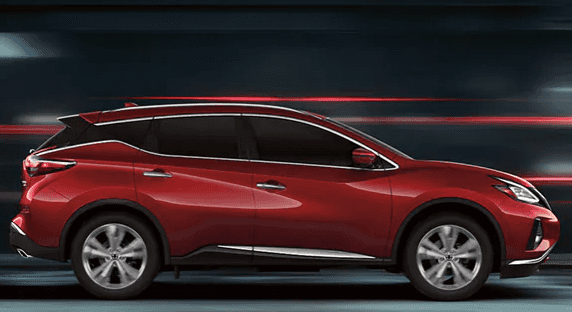 FAQs
What is cheaper: the Nissan Murano or the Nissan Rogue?
The 2022 Nissan Murano starts at $32,910 and the Nissan Rogue starts at $26,700.
What gets better MPG: the Nissan Murano or the Nissan Rogue?
The 2022 Nissan Murano is rated at City 20/Hwy 28/Comb 23 MPG and the Nissan Rogue is rated at City 30/Hwy 37/Comb 33 MPG.
What is the performance difference between the Nissan Murano and the Nissan Rogue?
The horsepower rating of the 2022 Nissan Murano is rated at 260 @ 6000 RPM and the Nissan Rogue is rated at 201 @ 5600 RPM.
Let us help you find your new Nissan Murano or Rogue here at Planet Nissan!
Murano VS The Competition: