2022 Nissan Frontier vs Chevy Colorado
City 18/Hwy 24/Comb 20 MPG
City 19/Hwy 25/Comb 22 MPG
The 2022 Nissan Frontier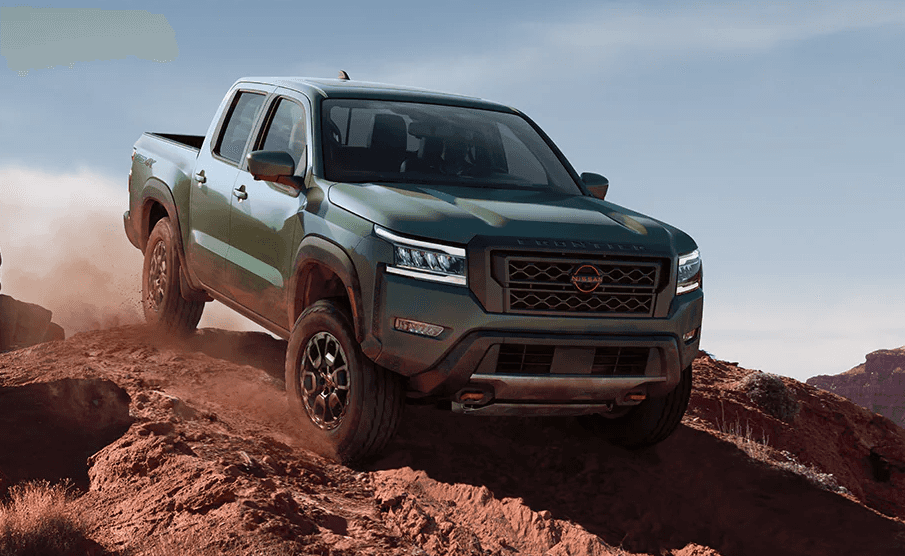 Your Frontier is calling. It's time to go out and find it. Redefine your idea of freedom with capability that expands your realm and inspires new adventures.
Pack your duffel bags, prep your gear. This is the all-new Nissan Frontier.
With best-in-class standard horsepower and a 9-speed automatic, the Frontier is the king of bringing what you need.
The Frontier offers a 4×4 system on every trim with 4H to handle light off-roading and 4LO to get you through serious sand, snow, or mud. The PRO-4X is the ultimate off-roading Frontier.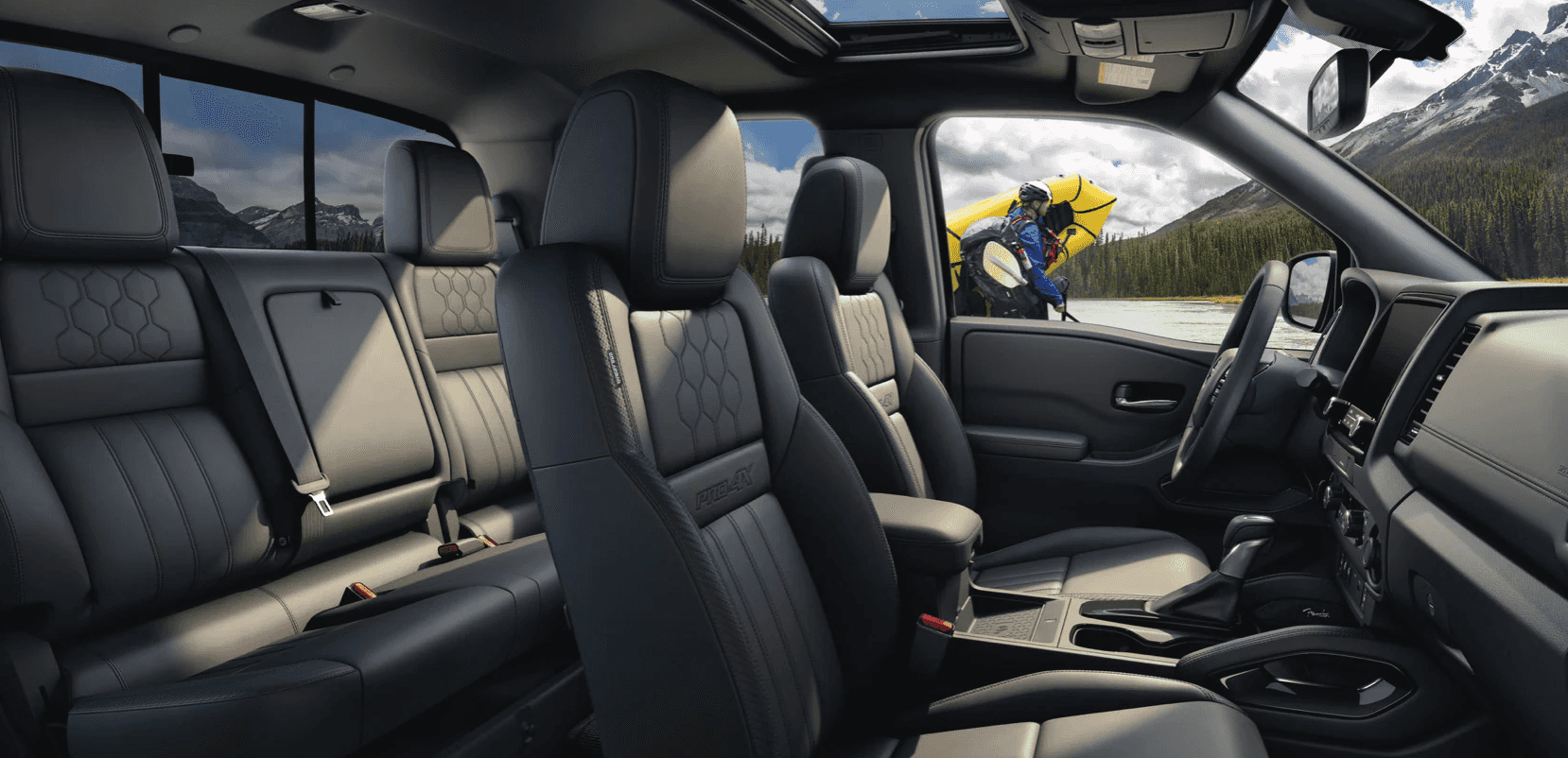 Frontier Interior Design
The destination is rocky, dusty, and sometimes rough. Getting there doesn't have to be. Start your Frontier remotely, hop in, and you'll be cradled in a prewarmed or precooled interior that's thoughtfully designed and thoroughly equipped. Defy discomfort with standard Zero Gravity front seats, and conquer the cold with available Dual Zone Automatic Temperature Control and available heated front seats.
Welcome to the great indoors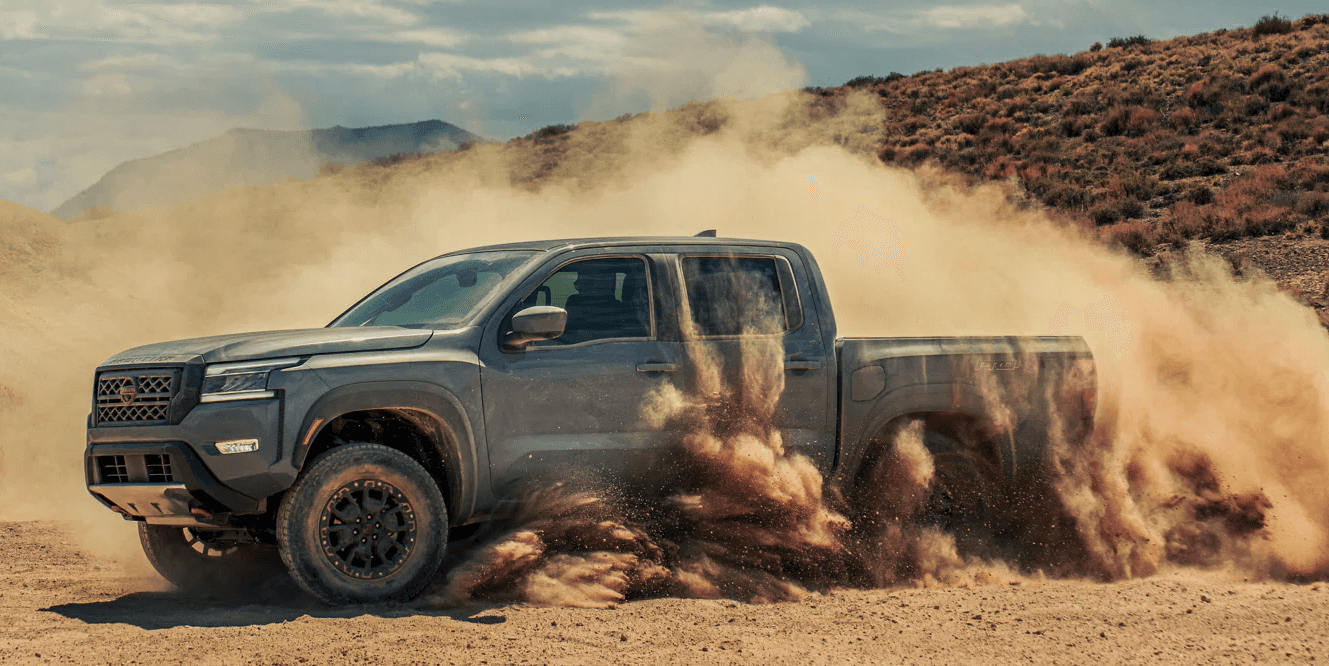 Feed your craving for dirt
Between the straight lines and smooth surfaces of society lies all things jagged, dusty, rutted, sandy, muddy, and rocky. Excel in this environment with Frontier® PRO-4X.® It's a Frontier optimized for off-road abuse, so you can go farther into the backcountry with more confidence, and more grins mile after mile.
4WD LO The Frontier PRO-4X is a true 4×4, with three driver selectable modes — 2WD, 4H, and 4LO, so you can thrive in just about any environment you encounter.
Dedicated Off-Road Display Keep track of pitch, roll, and also key off-road functions like 4×4 engagement, and differential lock status for a more confident day on the trail with the PRO-4X.
Off-Road Upgrades With its all-terrain tires, Bilstein® off-road performance shocks, electronic locking rear differential and skid plates, the PRO-4X checks all the boxes of a legit off-road performer.
Intelligent Around View® Monitor Like a virtual spotter, available Intelligent Around View® Monitor3 with Off-Road Mode can show more of the trail around you to help you navigate tougher obstacles.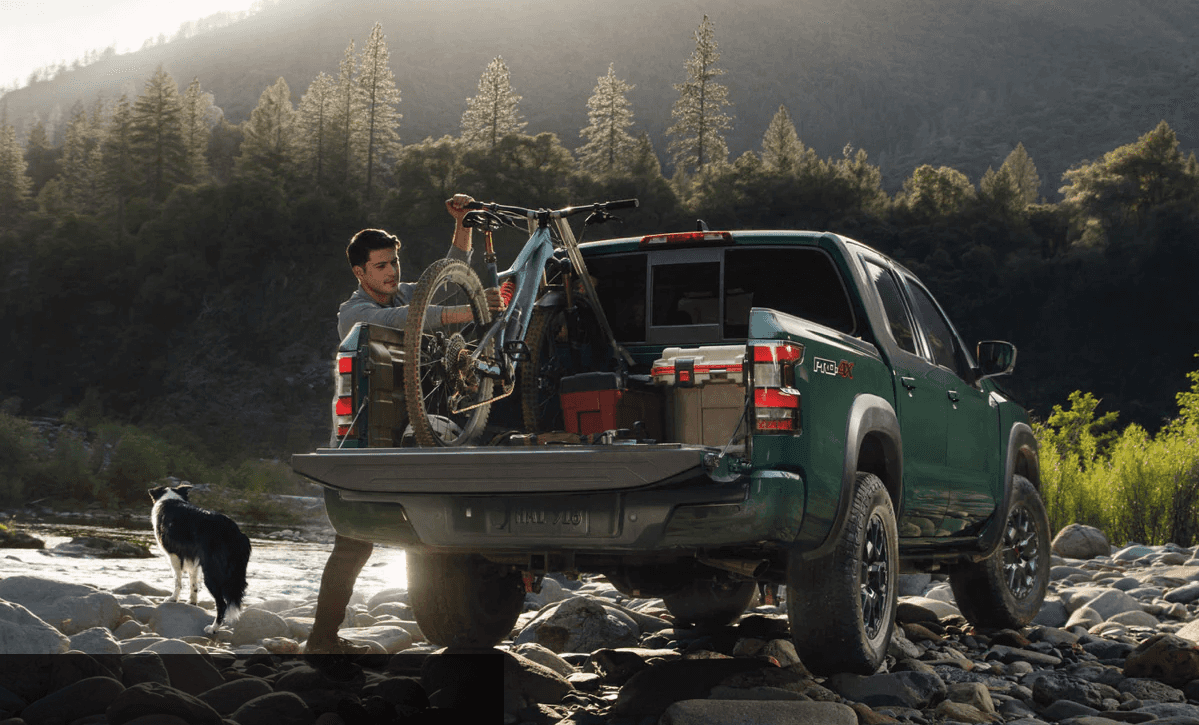 FAQs
What is cheaper: the Nissan Frontier or the Chevy Colorado?
The 2022 Nissan Frontier starts at $29,985 and the Chevy Colorado starts at $25,200.
What gets better MPG: the Nissan Frontier or the Chevy Colorado?
The 2022 Nissan Frontier is rated at City 18/Hwy 24/Comb 20 MPG and the Chevy Colorado is rated at City 19/Hwy 25/Comb 22 MPG.
What is the performance difference between the Nissan Frontier and the Chevy Colorado?
The horsepower rating of the 2022 Nissan Frontier is rated at 310 @ 6400 RPM and the Chevy Colorado is rated at 200 @ 6300 RPM.
Let us help you find your new Nissan Frontier here at Planet Nissan!
Frontier VS The Competition: